"When he died, he gave me purpose"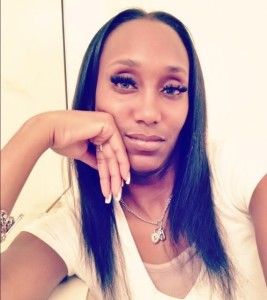 A native of Seattle, Washington, Shalisa Hayes moved to the eastside of Tacoma during the year of 2006. At the age of 5 she was confronted with her first experience of grief after her father became a victim of homicide. From that point on she was raised by her single mother and encountered much of what our youth see today, both good and bad and as a result, she focused her free time as an adult on volunteer projects that focused on at-risk youth. This included both mentoring one on one or simply showing up to a variety of youth led seminars to share her own childhood story.
After experiencing the loss of her 17 year old son to gun violence in August of 2011, Ms. Hayes formed The Billy Ray Foundation (www.billyray.org) in his honor with hopes of seeing her son's dream of having a community center built on the eastside of Tacoma come true. Through much of her work through the foundation, Ms. Hayes not only encountered many other mothers who had suffered the same loss, but she also became an inspiration to people across the country as they watched her work produce amazing results. Frequently being asked to provide input on important topics or share her thoughts at various community events, Ms. Hayes quickly became a known community activist, mentor, youth advocate, consultant and entrepreneur. As a stimulating speaker, she has become the motivation for many to act on change as she shares her courageous story of dealing with life after the death of her teenage son.
Led by feet that have been faced with much grief, she consults with and encourages mothers who have suffered the loss of a child, to push forward and be a part of a support system not only for themselves, but for other mothers and youth within their communities. From those experiences, Ms. Hayes formed Mothers of Magnitude. An network created specifically to act as a resource for mothers who have suffered the loss of a child. This organization also hosts an annual event in honor of those mothers.
Teaching young people to "Pay It Forward" and encouraging adults to truly believe in and live by the old proverb of, "It takes a village" Ms. Hayes seeks to do her part in assisting with creating better communities within a better world.
This website was created to provide links to just a portion of the many community based projects Ms. Hayes has spearheaded. 
"Only God can turn a mess into a MESSAGE, a test into a TESTIMONY, a trial into a TRIUMPH, a victim into a VICTORY." -Unknown